"What's your favorite book?" I hate that question! I hate it because I don't have an answer. That's like asking a mother which of her children is her favorite. She can't possibly choose one! I tried to estimate how many books I've read over my lifetime. Not an easy task. I wasn't a constant reader when I was younger, so I don't really count those years. I read more magazines than anything when my kids were little because I didn't have time for novels and I was busy reading to the kids anyway. I really started reading more often around the turn of the century (well that makes me sound old!). This is when my kids were getting a little older, I went back to work full time, and my life was changing. I turned into a voracious reader! Then some friends and I started a book club late in 2002. So I've read at least 1 book a month since then. However, I generally read 2 or 3 more books in between book clubs. So, if we just take the time between 2000 and today, 2012, and average 3 books a month, that already adds up to over 400 books!!!! Holy cow! There's no way I can remember them all. Of course there are some books that I like more than others. I am not a book snob. I'll read about anything. I'm not picky. I choose books by the title or because the cover intrigues me. Sometimes I'll read the first line of the book to decide whether or not I'm going to buy it. I've read "intellectual" types of books, books on the best seller lists, smut, and obscure things I've found in the bargain bin at Borders. I even read a book called
Stiff: The Curious Life of Human Cadavers
. Yes, it's a nonfiction title about exactly what you might think. Follow the link of you're curious. :) I now have a Kindle and can get 100s of books for free! Some of them are good, some are really bad. If a free book is bad, I won't finish it. But if I've paid for a book, I'll finish it no matter how crappy it might be. I hate wasting money! Anyway, I'm about to create a list of 10 of my favorite books. The books are in no particular order and I'm not necessarily saying I recommend that you read all of them. I don't know what your book tastes are. You might like them, you might not. Hopefully though, you will find one you haven't read and be interested enough to seek it out.
1.
Julia's Chocolates
by Cathy Lamb. I chose this book strictly based on the opening sentence: "I left my wedding dress hanging in a tree somewhere in North Dakota." It didn't disappoint.
2.
The Da Vinci Code
by Dan Brown. This book sparked some of our most interesting and heated book club discussion to date.
3.
A Million Little Pieces
by James Frey. Yes, yes. I know. Oprah outed him on her show and not everything was true. I don't care. It's still a good story. And I like the cover.
4.
Under the Dome
by Stephen King. King is my favorite author. I know critics don't like him, but I think he's a genius!
5.
The Five People You Meet in Heaven
by Mitch Albom. It's a very interesting idea. I wish it were true...maybe it is.
6.
Night
by Elie Wiesel. One of the best holocaust accounts I've ever read.
7.
Nineteen Minutes
by Jodi Picoult. All of her books are good. She has a knack for making you see both sides of a situation. This book is especially gripping in this age of school bullying and violence in the news.
8.
The Bad Behavior of Belle Cantrell
by Loraine Despres. I like period novels and this one is set in the 1920s. I love Belle because she's a rebel in her time. And if you ask my book club, they'll tell you I hate weak women characters. Give me a Belle Cantrell any day!
9.
Unholy Night
by Seth Grahame-Smith. This is the one I've read most recently. He takes historical events and creates his own, twisted version of them. This one happens to be about The Three Wise Men. Yes, the ones from the bible. He's the author who also wrote
Pride and Prejudice and Zombies
and
Abraham Lincoln: Vampire Hunter
(which is also a great read, by the way).
10.
The Help
by Kathryn Stockett. Many of you have probably already read this, but it was a great book! I never did see the movie though.
Now that I look at the list, we've read all of these for book club except
The Help
. We would have, but we all had read it on our own before anyone had thought to pick it. Four from this list were books I chose for book club. Anyway, they're all good! I'd recommend any of them depending on your literary tastes. Obviously, my literary tastes are all over the place. I will admit to liking books that are a little more off the wall but like I said, I'll read anything once. :) If you want to know the latest book I'm always reading, check out my Shelfari at the right. I update it with what I'm reading now. It shows the last 4 books I've read.
~Happy Reading
Dawn
I was part of these Friday Linky Parties! Check them out: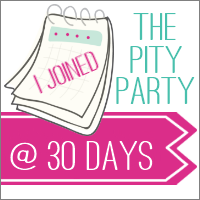 Pin It