I have no idea who Karen is, but I love her sloppy joe recipe! Some people have a love/hate relationship with sloppy joes in my household. Hubby likes them, but can't eat the Manwich stuff you buy in a can because it has rather unpleasant intestinal side effects for him. 'Nuf said about that. I had been making sloppy joes for years using tomato soup and cream of celery soup. It was ok but didn't have a lot of flavor and not what I was after. So I ran across this recipe from
The Sister's Cafe
website and thought I'd give it a whirl. It ended up being just what I was looking for! It's easy and delicious!
Ingredients:
1 lb ground turkey or lean ground beef
1 onion
3/4 c. ketchup
2 T. brown sugar
1.5 T. mustard
1 T. apple cider vinegar
1 T. worcestershire sauce
Chop onion and assemble ingredients. Brown ground turkey/beef in a large frying pan. Add the remainder of the ingredients and mix well. Serve on hamburger bun or whatever you would like.
The recipe is a little skimpy on instructions, but I would assume that everyone knows to cook the ground beef first and drain it before adding the other ingredients. I followed the recipe except I doubled it and added 1 extra tablespoon of brown sugar and I used Dijon mustard rather than plain yellow mustard. Also, I already had the hamburger cooked so I just pulled a batch from the freezer and defrosted it. It had already been cooked using onion so I just added about one more 1/2 cup of onion to the mix rather than a whole onion.
After browning the ground beef, add all the other ingredients to the pan and stir until they're well combined. I cooked it for about 10 minutes on medium heat then about another 10 minutes on low to make sure the flavors all had time to blend. If you don't let it cook long enough, you'll end up with a more tangy flavor than you might like.
We ate them with a side salad and chips. Rather I had them with Kettle Kurls. Love me some of that super puffed, cheese flavored, too many calories, yummyness!
Everyone agreed that this was definitely our new go to sloppy joe recipe from now on! No more eat and bathroom runs with Manwich or bland tasting soup blends for us! Woohoo!
~Dawn
I was part of these Linky Parties! Check it out: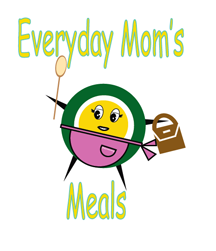 Pin It